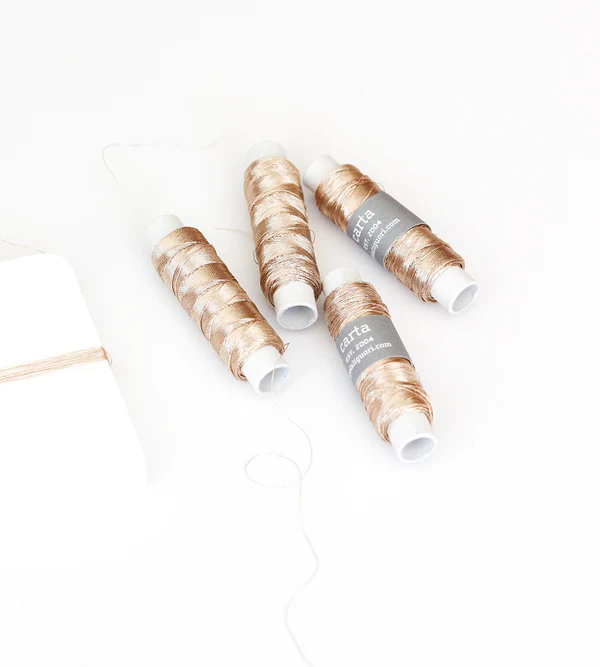 Champagne METALLIC THREAD
Metallic lame' thread in Champagne for the most delicate packaging, wedding invitations, embroidery, anything that needs a little touch of metallic to shimmer!
The Metallic Spools are made in Italy exclusively for Studio Carta. Each spool presents 100 yards | 90 meters of thin, yet durable thread.